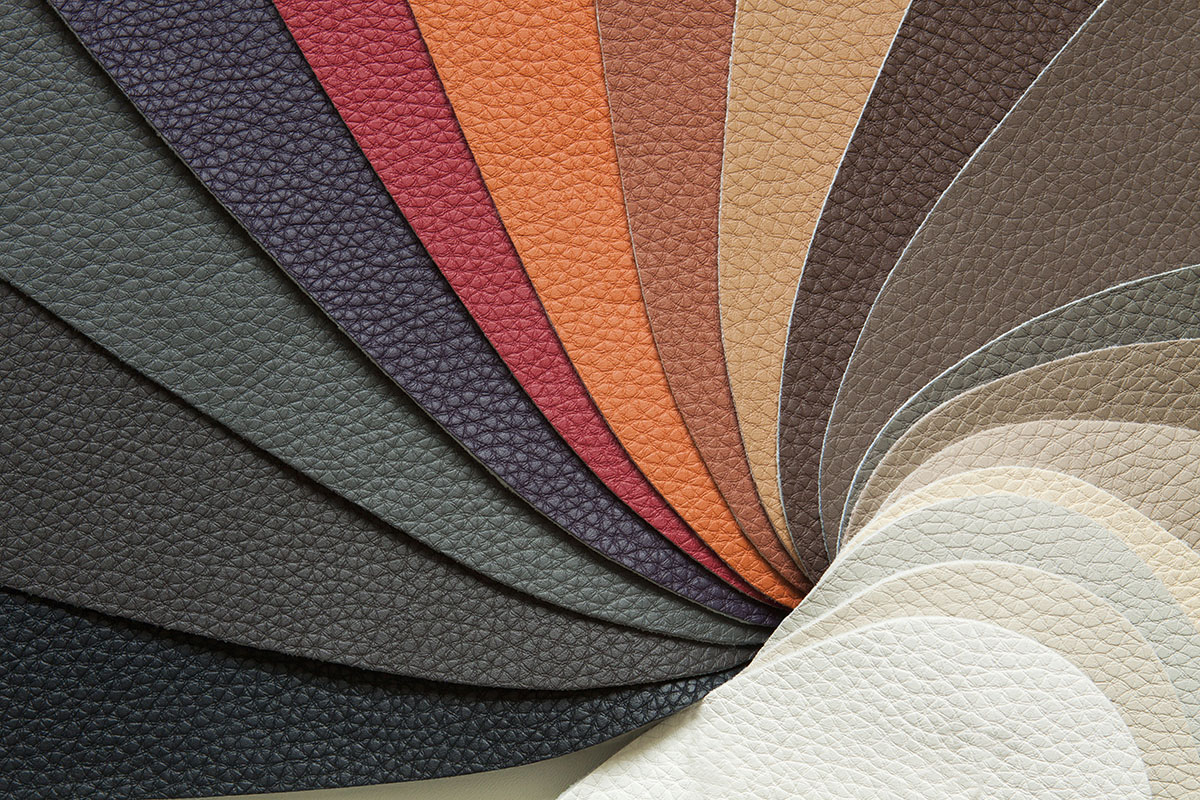 Terms of a guarantee and detailed conditions of use and cleaning of leather-like materials manufactured by Tagrel sp. z o.o. sp. k.
Tagrel sp. z o.o. sp. k. provides a guarantee for 12 months from the date when the product was handed. After the lapse of this period, the manufacturer is exempted from the liability for the product's defects. At the expiration of this period Tagrel sp. z o.o. sp. k. also does not bear liability towards the customer for a possible lack of conformity of purchased products with the contract concluded between the seller and the buyer.



On pain of nullity of a guarantee, it is forbidden to use for cleaning the following methods:

– hard brushes, hard sponges nor rough cloths,
– dry cleaners, 
– petrol, alcohols, nail polish removers nor disinfectants, 
– bleaches widely used in households,
– solvents and liquids containing solvents, especially ketones, acetates, cyclohexanone, tetrahydrofuran, citric acid, 
– waxing agents, 
-cleaning and maintenance products intended for eco leathers (artificial leathers) and for natural leather. 

Said materials can cause local discolouration, changes of coulour, shade and shine. They also lead to stiffening of the material and that transmits to scratching and cracks occuring on leather-like materials. It should be noted that stains from ink, pen, markers and similiar writing instruments are extremely hard in being removed from the surface of artificial leather.

Fabrics that have direct contact with leather-like materials should not contain active dyes (e.g. jeans clothing or corduroy) which by migrating can cause their permanent stains. Leather-like materials shall be kept in storage under roof, heated, in the temperatures from 5 to 30 degrees of Celsius. Leather-like materials should not be exposed to intense warmth and light sources; they should not be kept near heat sources in the rooms (e.g. radiators, heaters, stoves etc.) and in the places with sunlight. Such exposure can result in discolouring of the artificial leather and in consequence loss of aestethic functions which exempts the guarantor from any possible claims.



A furniture piece with upholstery made from coated materials produced by Tagrel sp. z o.o. sp. k. shall be cleaned on its surface as the dirt does not penetrate to deeper layers of the material as it is the case with fabrics. There is no need to use a special, deep penetrating cleaning. Leather-like materials shall be cleaned using water and soap or washing-up liquid, without using detergents scratching the surface. A soft sponge of soft cloth shall be used for cleansing. The cleaning proces shall be ended by using a cloth with clean water and then wiping off the surface until it is dry. 

The user of a furniture piece with upholstery made from coated materials bears liability for:

– damages resulting from negligent actions e.g. detorioration with sharp subjects,
– damages due to improper use,
– damages due to lack of maintenance or improper maintenance,
– discolouration resulting from contact of staining clothing, ink and derivatives,
– damages that result from high temperature, fire and corrosive liquids,
– damages and defects caused by pets and small children,
– improper storage and eposure of products,
– flaws and damages that were the basis for price discount when the product was purchased. 

All product defects that were noticed must be submitted in writing by the Customer within 14 calendar days since they were noticed, initialy by writing an e-mail to poczta@tagrel.pl and then by regular mail to the registered address of Tagrel sp. z o.o. sp. k.
Not preserving the above date will result in loss of the rights under a provided guarantee. 
A product that has potential defects shall be provided to the seat of a guarantor immediately after the non-conformance was reported. The proof of product purchase at the Guarantor's shall be added to the returned product. Costs of product return are borne by the Customer.

Within the period of 14 calendar days since the Guarantor has received the product with potential defects, he will notify the Customer whether the sumitted complaint is justified or not or he will approach the Customer in order to perform live examination and potential way and timing for reviewing the claim.



Costs connected with appraisals and potential experts' opinions are borne by Tagrel sp. z o.o. sp. k. but not in the instance when Tagrel sp. z o.o. sp. k. does not bear liability for the product defects.